Florian Hölken, B.Sc.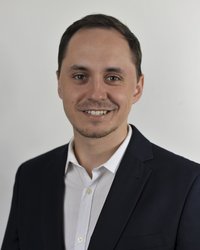 Scientific Researcher
Area of Research:
Machine Learning and Deep Learning
Artificial Intelligence for Industry
Automated Defect Detection
Biography
Florian Hölken joined the Institute for Technologies and Management of Digital Transformation at Bergische Universität in January 2022 as a technical assistant. Mr. Hölken earned his bachelor's degree in computer science and economics at Bergische Universität Wuppertal. In his bachelor thesis, he investigated the use of machine learning in scientific computing. During his studies he worked in process controlling in the automotive sector.