Giga For Health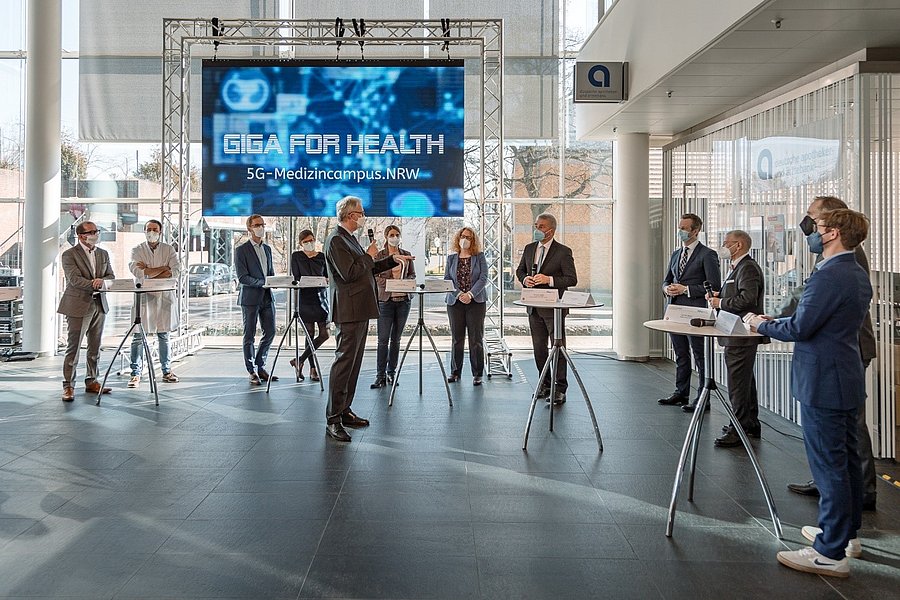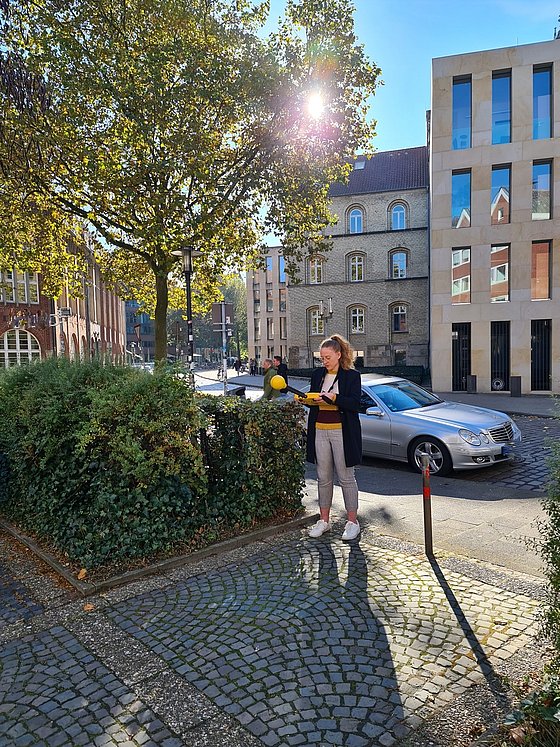 Giga For Health: 5G Medicine Campus NRW
The fifth generation of mobile communications systems has gained a rising importance amongst communication technologies – also because of a further push by the corona pandemic, in which reliable digital connections had become essential for daily work and life. 5G supports such a connection by its advantages over earlier mobile communications standards, namely a lower latency, greater bandwidth and greater immunity to interference. These advantages provide the basis for numerous new application areas, in which healthcare is a central one: The ability to transmit high data rates and data capacities with lower latency, as well as the greater security and reduced immunity to interference which 5G offers can enable faster decisions and diagnostics, empower health care and save lives. At the same time, the use of 5G within the healthcare system offers the opportunity to react towards one of its major challenges, namely the digitization of the healthcare system.
GIGA FOR HEALTH's maingoal is to test whether and how the potentials that 5G promises compared to older mobile connectivity standards can be used to benefit the healthcare. 5G is planned to be used in medical care, medical research and medical teaching.
The project will test 5G technology on the basis of a planned 5G campus network. The two application fields of mixed reality and telemedicine as well as various specific medical application scenarios will be considered. In the first field of application, Mixed Reality, the possibilities outside of the real limited perception of the surgeon, the practitioner and the learner will be expanded by means of Mixed Reality using 5G, in order to establish new and safer surgical procedures, for example. Within the second field of application, telemedicine, 5G will enable faster and more fail-safe communication between doctors and patients inside and outside the operating room.