IoT4H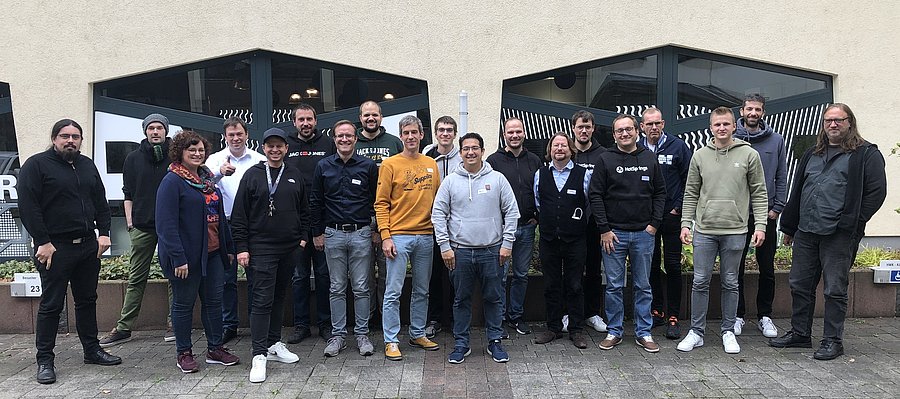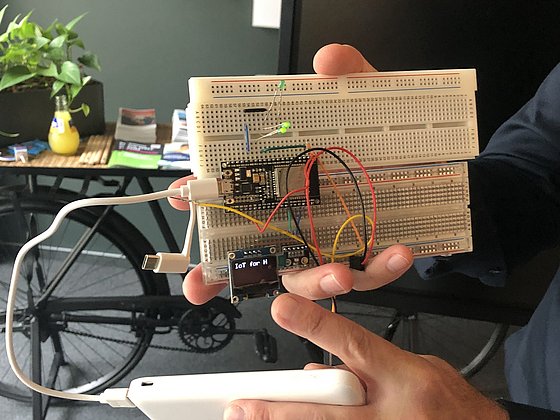 With the craft trades into a digital future
As part of the BMBF program "Innovations for tomorrow's production, services and work", the Institute for Technologies and Management of Digital Transformation (TMDT) will enable craft businesses to explore the potential of the Internet of Things (IoT) for themselves and use it profitably within the three-year project.
To this end, the TMDT is cooperating with Umlaut SE, the Digital Crafts Competence Center, Wirtschaftsförderung Rhein-Erft GmbH, Kreishandwerkerschaft Rhein-Erft and six craft enterprises from different trades: Achim Wunderlich Bauunternehmungen GmbH und Co KG, thrum und michalowski GmbH, Bauunternehmung Schorn GmbH & Co KG, Metallbau Franz-Peter Mülfarth e.K., Dachdecker Meisterbetrieb Lars Becker and Elektro Engels & Schmitz GmbH.
An IoT platform "IoT4H-Portal" for the craft trades is being designed and implemented, which is intended to enable craft trades to use IoT technologies. With the help of this IoT4H portal, craft businesses will be able to identify suitable use cases and business models for their trade. In addition, the IoT4H portal supports the businesses in the selection of sensor technology, installation and commissioning, as well as subsequent management and value creation from collected data.
Together with the trades, the requirements for the portal are collected at the beginning of the project. In addition, the platform is continuously tested and improved through six hackathons, which are open to all interested craft enterprises. Prototypes for a wide variety of use cases will be developed there.
Further information can also be found on the project website [www.iot4h.de].