AR/VR.nrw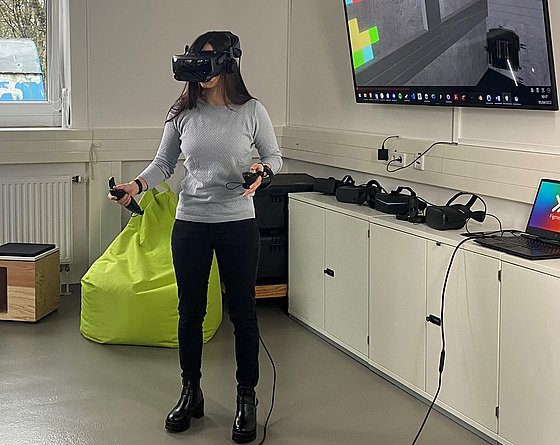 Digitalization of higher education in NRW
The project opens up two perspectives for AR/VR solutions. On the one hand, a solution will be developed, tested and made available that teachers with little IT expertise can use and fill with their own, diverse teaching content. On the other hand, the developed solution will be available as open source, so that researchers and developers from universities in NRW can further develop it for new research and teaching purposes. Accordingly, the project sets itself the following goals:
Development of an open source AR/VR solution, including an authoring tool,
Demonstration of the possible applications of the solution using exemplary teaching and learning scenarios, and
Development and provision of services: Documentation of the software, manuals and tutorials for the development of applications as well as the establishment of consulting centers at the project partners.