Marianna Jantunen, M.Sc.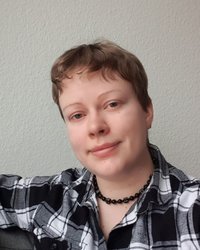 Visiting Doctoral Student
Area of Research:
Ethics of artificial intelligence
IT Ethics
Human-Computer Interaction
Biography
Marianna Jantunen is a visiting PhD student from the University of Jyväskylä, Finland, for 2022. Her research focuses on the ethics of artificial intelligence. She is investigating how AI systems can be made unbiased, explainable, and compatible with human rights.
At the Institute for Technologies and Management of Digital Transformation at the University of Wuppertal, Germany, she conducts research on topics related to "explainable AI". She graduated in Information Systems from the University of Jyväskylä and investigated AI ethics guidelines and the ethical thinking of AI prototype developers in her thesis.